ORCHESTRA research shows time-dependent test efficiency and infectious contacts in COVID-19 spread
05.04.2023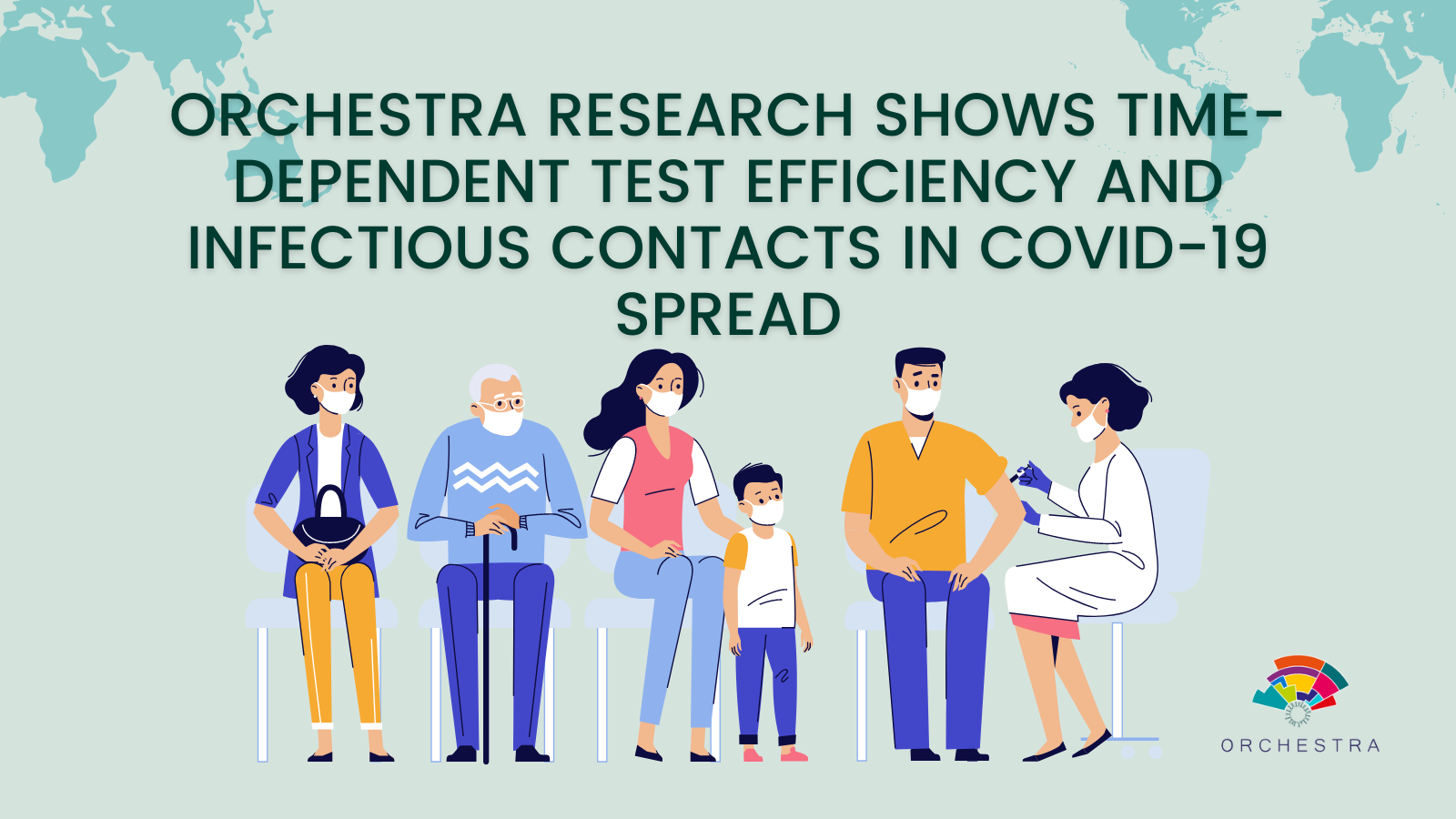 "Integrative modelling of reported case numbers and seroprevalence reveals time-dependent test efficiency and infectious contacts" is a Work Package 8 study conducted under the lead of Helmholtz Center Munich for the modelling and LMU Munich for the data collection. First author Dr. Lorenzo Contento, postdoctoral researcher at the University of Bonn, gives answers about the study.
https://doi.org/10.1016/j.epidem.2023.100681
What is the specific research question and what did you look at / What are the results/answers?
The specific research question was to assess the benefits of large scale serological surveys and their impact on reducing uncertainty in identifying the number of infected individuals during an epidemic. The study also evaluated the efficacy of non-pharmaceutical interventions and testing strategies during the first wave of the pandemic in Munich.
How many cases from how many cohorts did you evaluate?
The study evaluated roughly 3000 households from the KoCo19 cohort of the Munich general population.
How long did it take to get results?
The initial serological survey took 4-5 months to complete from conception to data. The modelling efforts were started in parallel and required roughly 8 months to have preliminary results. Further improvements and preparation of the first draft of the manuscript took an additional 10 months.
Who benefits from your research the most?
Healthcare authorities during the initial response to a new epidemic would benefit the most from this research.
What are your recommendations?
The study recommends that large-scale serological surveys should be conducted as soon as possible when a new epidemic of concern first appears. This would help to better inform the response in terms of lockdowns and other interventions, by understanding the true spread of the disease.
Press contact:
Marlene Nunnendorf
ORCHESTRA Science Communication Officer
Email: marlene.nunnendorf@orchestra-cohort.eu
###